WHO WE ARE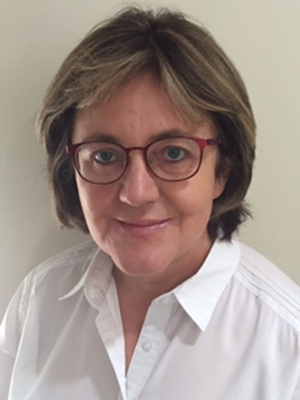 JUNE DAVIS BSc (Hons) RD MBA
June Davis has 22 years' experience working in the NHS as a Dietitian, service and professional lead, general manager for a number of service areas within the acute setting and senior project lead for several large scale change projects across London including working at NHS London.

June has over 10 years' experience working as Head of Therapies for large acute Trusts. These roles involved both the strategic and operational management of one of the largest therapy services in the UK as well as being at the forefront of integrating research, service delivery and education across AHP services.

June has worked extensively with commissioners as an AHP lead for a cancer network to strengthen the role and contribution of AHPs. She has expertise in preparing and presenting business cases as well as generating and delivering QIPP ideas through service improvement working with and as a provider of services.

June works alongside AHP service providers to establish how fit for purpose their services are and supporting these providers to develop and market their services in the best way to deliver positive outcomes for service users. June is also National Cancer Rehabilitation Lead in a part time capacity for Macmillan Cancer Support and a professional advisor to the Care Quality Commission.
PROFESSOR MARY J LOVEGROVE OBE
Professor Mary Lovegrove OBE, Emeritus Professor of Education and Development for Allied Health Professions at London South Bank University is a diagnostic radiographer by profession and a very experienced academic and education manager for allied health.

She was awarded the Order of the British Empire in the Queen's Jubilee Honours in 2012 for her work to support the allied health services, and the inaugural International Allied Health Award for Excellence in 2013.

Professor Lovegrove holds three visiting professor appointments, is a Non-Executive Director for an Integrated Trust and a Board member of a number of Allied Health organisations.

Mary has considerable research experience and has led a number of European, national and local projects associated with workforce improvements and education developments for the allied health and wider non-medical workforce.

She has a particular interest and expertise in clinical leadership and also in the impact of education and training on the service and the associated benefits for the service user.

Mary has extensive international experience and currently works with health groups in China, Hong Kong, India, Malaysia and Singapore.
---