PROJECT OUTPUTS AND PUBLICATIONS
DEVELOPMENT OF A REFERENCE GUIDE ABOUT THE ALLIED HEALTH PROFESSIONAL WORKFORCE AND THE SERVICES THEY PROVIDE
FOR HEALTH EDUCATION ENGLAND NORTH WEST LONDON
This comprehensive guide about the Allied Health Professional workforce, and the services they provide, has been produced as a reference document. The guide illustrates the:
breadth and diversity of the different AHPs
the functions they undertake
the positive impact they have in the health and social care system, in a variety of settings
and their significant contribution to patient care.
An overview of current evidence and guidelines relating to AHP staffing levels is provided and a methodical approach is set out for workforce planning for AHPs that can be tailored to individual settings and needs.
COLLEGE OF PARAMEDICS
PARAMEDIC EVIDENCE BASED EDUCATION PROJECT (PEEP)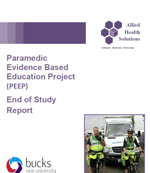 This UK wide work was commissioned by The Allied Health Professional Advisory Board of the Department of Health and funded by the College of Paramedics. The study was to develop an evidence based business case to progress the strategic direction of standardisation of education and training for the paramedic profession.
This was completed in August 2013.

Outcome:
In response to the recommendations made in PEEP Health Education England accepted the recommendations and in partnership with the College of Paramedics has established a Paramedic Education and Training Steering Group to review the potential benefits of up-skilling and training paramedics. Subgroups have also been set up to consider in detail the recommendations made in PEEP. The Paramedic Evidence Based Education Project (PEEP) report can be found at: https://www.collegeofparamedics.co.uk/publications/paramedic-evidence-based-education-project-peep.
Additional information can be found at https://hee.nhs.uk/our-work/developing-our-workforce/paramedics.
HEALTH EDUCATION ENGLAND
PRE-NURSING EXPERIENCE DEGREE (PNEP) PROJECT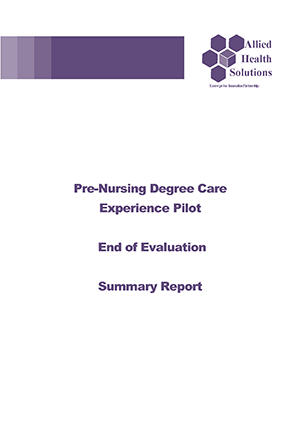 Health Education England commissioned AHS to lead on the evaluation of the national Pre-Degree Nursing Experience Pilot project. This pilot study was set up as part of HEE's Mandate in response to recommendation 187 in the Francis Report and the Department of Health's response Patients First and Foremost.
The study aimed to gain an insight into the value of Health Care Assistants working for up to a year in a healthcare environment prior to entering pre-registration nursing.
This project is complete. Documentation is available below.
PNEP Summary Report
PNEP End Of Evaluation Report
PNEP Appendices
Outcome:
Health Education England continues to promote pre-nursing degree care experience and many healthcare provider organisations are exploring the potential to dedicate some of their healthcare assistant posts to this opportunity.

INCLUSION HEALTH
THE EDUCATION AND TRAINING FOR HEALTH PROFESSIONALS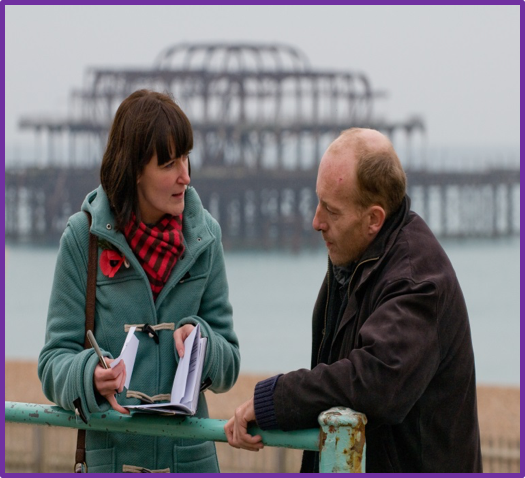 The Leadership and Workforce sub-group, of the Department of Health's Inclusion Health Board, commissioned Allied Health Solutions to undertake this study. The overall aim was to gain an in depth understanding of the extent to which pre-registration/undergraduate and post-registration/ postgraduate curricula for health and social care professionals across the UK embed inclusion health.
The final report and associated appendices can be found via the link: https://www.gov.uk/government/publications/educating-health-professionals-to-support-vulnerable-groups
---