ONLINE LEARNING
AN ALLIED HEALTH PROFESSIONS INNOVATIVE LEARNING NETWORK FOR FALLS MANAGEMENT (ALIGN)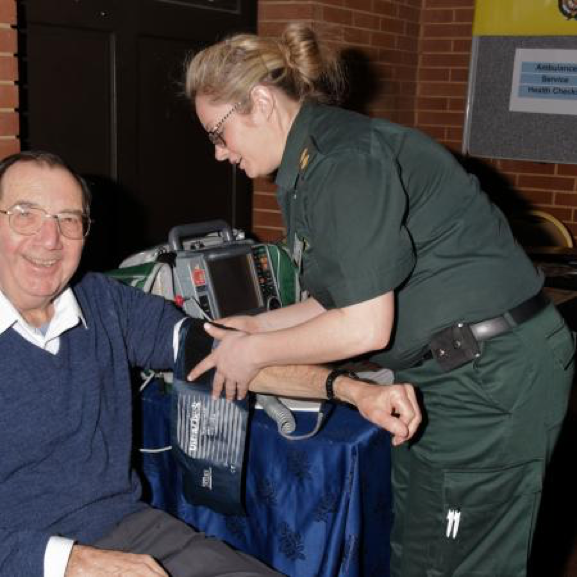 In collaboration with Health Education North West London AHS led An Allied Health Professions Innovative Learning Network for Falls Management (ALIGN) which is aimed at sharing best practice across the partner organisations which include CCGs, health and social care providers and Age UK to develop a sustainable model of learning and development of falls management across North West London.
This education and learning model includes the development of an online learning platform including action learning, a circle of innovation champions in falls care and Freda's Fall.
Freda's Fall is:
An interactive e-learning film which is free to access and focused on the prevention and management of falls
Aimed at all healthcare professionals and associated staff and service users with a particular interest in falls and frailty
Designed to enhance the knowledge and understanding of falls management through a mix of video, informational and instructional text.
Four learning modules that follow 84 year old 'Freda' over a period of 12 days:

Part 1 – The events leading up to Freda's fall.
Part 2 – The paramedics arrive.
Part 3 – Freda is in hospital following her fall.
Part 4 – Freda is back at home.

Provides links to other evidence and other resources on falls management.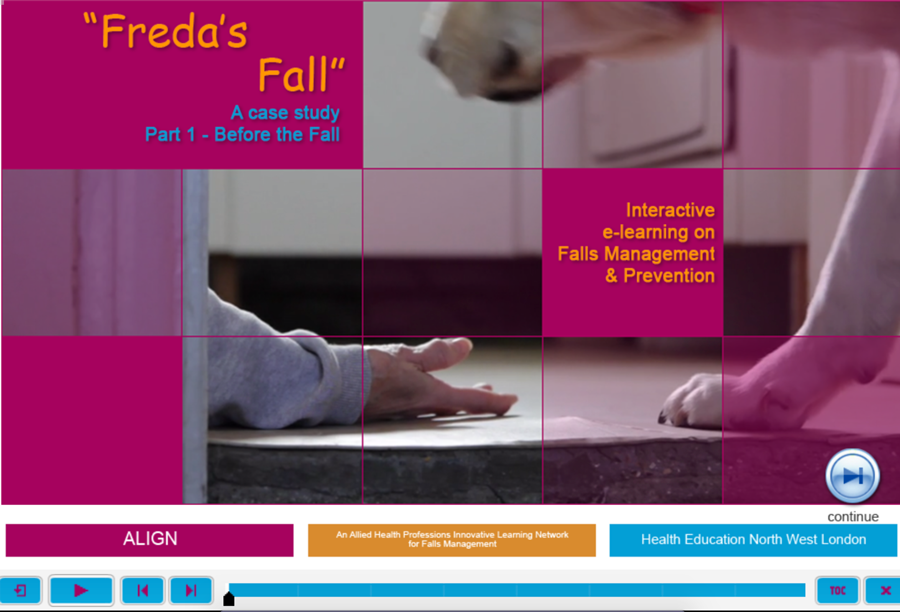 Further information can be found via the following website. http://cepn-align.org/FredasFall
---